FAQ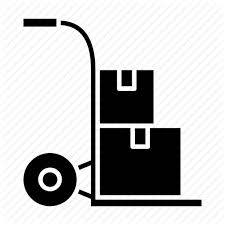 Ask Question
Q. What is the minimum order?
The minimum order is only $50 and you can mix n match all your products, it means that you can mix all the colors and sizes as long as your total is $50(exclude shipping charges).
Q. This is my first shopping. How do I use the shopping cart?
A. When you want to purchase a product, click the "register" or "sign then Click on " "details" product. then choose the color and quantity and then click on the "add to cart" button to be added to your cart. After adding the product to your cart, just follow the instructions that appear at the bottom of the shopping cart page.
Q. Do I Get Charged Right After Submitting The Order?
A. NO - after submitting the order we just pre-authorize your credit card for the amount of purchased and then after we made sure all the products are in stock we will process the order and charge the credit card.
Q
.
Where are you located?
A
.
We are located on Los Angeles street, Los Angeles, ca, 90015
Q

.
Can I use the item picture on your website?
A
.
Yes, as long as you are a registered and active customer of mezon handbags, you may request, via email, to use our pictures for all purposes of your business if you are buying it from our website. You must obtain a confirmation e-mail to receive authorization.
Q

. It

is the first time, do I have to register to shop?
A

.

you can create an account with us by clicking on the "Register" or link at the top of the page before placing your order or you can enter your information after adding items to your shopping cart at the checkout page or you can check out as an anonymous customer.
Q .
How much will cost to ship my order?
A

.

Click on estimate shipping and Simply input your zip code shipping address, to find out how much shipping on your order will be. or first, log in then after adding fashion handbags to your cart you will see the shipping charges on the checkout page.
Q . Do I need to have a tax id #?
A. NO. WE DO NOT ASK FOR TAX ID ( CALIFORNIA RESIDENTS MUST CALL AND TALK TO THE HELP DESK FOR MORE INFORMATION )
1- Exception: (California residents must provide a sales permit)
2- in some cases, we need to confirm the business's existence and customers need to provide a Tax ID or sales permit.
Q. Is it safe to use my credit card or debit card online or on your website?
A. Yes, 100%, we have a secure site using SSL encryption and we are certified by Comodo and Global sign as you see them on the home page and on the bottom of the page by the GlobalSign padlock security box. You can feel assured that no one else will be able to view your credit card information .even our staff is not able to see your credit card information since we are using new PCI-compliant technology and we do not share your personal information with anybody. we will not see or collect any credit card information on our website until all the transaction is done between you and the credit card processor. about SSL Global secure transaction
Q. Can I change my billing address or any other type of personal information?
A. First, log in then click on the "My Profile" tab at the top of the page. Click on the "Modify My Account Information" tab and make the necessary changes to your account.
Q. What About Out Of Stock Products?
A. when there are any out-of-stock items, the corresponding refund amount for the item(s) and shipping and handling fees will be issued and only the remaining ordered items will be shipped.

Q. How long mezonhandbags.com is in business
A. We have been in the fashion business for more than 20 years and 17 years in handbags and we have been selected for wholesale reward.
Q. What is your return policy?
A. When purchasing wholesale, the sale is final.
Defective items must be reported to us within 3 days of the date of receipt.

All returns should be shipped by an RMA number. The RMA # must be displayed on top of the returned package.

before returning a purchase you must contact us by phone or email at sales@mezonhandbags.com to receive a return authorization number RMA and shipping instructions

All returns must be in original condition including damaged or defective items (in original plastic with tags and. we will not issue a credit for the returned items without the original packaging or used items.

We will issue a credit or store credit only for defective or damaged products including your return shipping cost (regular ups or USPS mail only). The original shipping charge is not covered under our policy that mentioned

We do not accept returns for products other than defects or damaged during transit within 5 days from the receipt.

Returned items without RMA or unclaimed and undeliverable orders are subject to an 18% restocking fee from the total invoice amount in addition to the shipping charges for both ways or for any cancellation order.

or for any cancellation
Q. Do you have any hard copy catalogs?
A. No
Q. What forms of payment do you accept?
A. We accept major credit cards and debit cards plus western union and wire transfers.
Q. Do you take the phone, or reply to e-mail, fax, or on-location orders?
A. yes we do, here are the phone or fax and email address :
For more information call 213-471-2121 fax #213-291-2126 or email us: care@mezonhandbags.com
Q. Do you accept PayPal payments?
A. Unfortunately, we do not accept PayPal payments. since we are the wholesaler and our profits and markup on handbags are really limited and low and the transaction fee for PayPal is too high we are not able to accept PayPal.
WHY BUY FROM MEZON HANDBAGS? Click here to find out why!